What Our Clients Say
Below is a selection of clients for whom we are conducting Search Engine Optimisation ensuring an increasing stream of web site traffic, please note in some cases we have not designed their web site. They are all on the first page of Google and Yahoo for their respective localities receiving good traffic from local search. Click on the images to view their web site.
Company: 

Doncaster Diagnostic Centre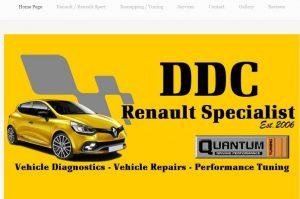 Business Type: Car Maintenance
Based in: East Midlands
Site: http://www.ddconline.co.uk 
Doncaster Diagnostic Services were paying over £2000 to advertise on yell.com without any clear results. Search4Biz provided them with an optimised site and within 1 month were receiving over 3 new customers per week from simple google searches. DDC now have a process in place where they can identify where each new customer has been found thanks to Search4Biz. They are also becoming widely recognised as the local business of choice for those potential customers looking to solve electronic issues alongside picking up more generic revenue through increased demand for car servicing and MOT's.
Company: 

Crompton and Co Accountants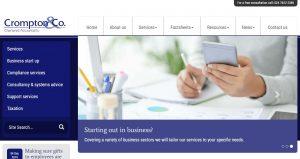 Business Type: Accountants
Based in: West Midlands
Site: http://www.cromptonandco.co.uk 
Crompton and Co are a long established accountacy firm in Coventry who mainly utilised their web site as an information portal for existing customers to obtain quick and simple advice on less complex questions they might have and to keep up to date with changes in law and taxes affecting their business. Crompton and Co are now reaping the benefits of attracting new clients in their chosen speciality fields by being the number one listing for these areas in Google.
Company: 

Charnwood Cars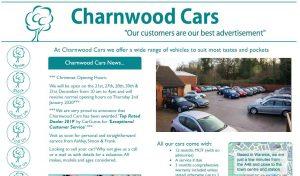 Business Type: Car Dealership
Based in: Warwickshire
Site: http://www.charnwoodcars.co.uk 
Charnwood cars had recently had their website updated by a web company and felt they had a good enough ranking on the popular search engines. They were unsure about the business benefit of trying to increase their rankings further. They decided to work with Search4Biz after speaking to the Internet Service Team at Search4Biz who walked them through a free site diagnostic and emphasised the advantage of very low financial commitment with little risk. Charnwood Cars is one of our valued customers and has been for over 6 months and are very happy with the rankings they have achieved. Their number of enquiries have increased markedly, which they thought was remarkable considering the difficult conditions the car industry is facing.
Company: 

Densmile
Business Type: Dentists
Based in: West Midlands
Site: http://www.densmile.co.uk 
Densmile in particular were very hesitant to engage with an SEO company due to a bad experience with on-line advertising where they had seen no return from rather expensive ad campaigns they had engaged with. We were able to display how they could take a more realistic and long term strategy whereby they could build their naturalised listing over a few months to become the number one search for their chosen geographical regions to attract new customers and at a fraction of the cost they had been paying for expensive ad campaigns.Densmile are now increasing their client base and are also utilising the web site to increase their business in their chosen specialism of pain free dentistry and emerging market penetration in cosmetic procedures.
Company: 

Meadows Road Construction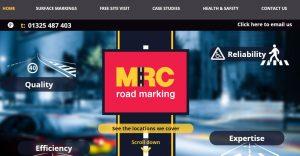 Business Type: Road Construction
Based in: County Durham
Site: http://www.mrcroads.com
Meadows Road Construction had never considered using their company website as a way of attracting potential customers, to them having a web site was just about having an 'presence' online as that was the 'in thing'. After working with the Search4Biz team, Meadows Road Construction has seen a sharp rise in enquiries in less than 3 months of having their site optimised – critical for them in the current economic climate for their industry.